Union County Softball Tournament 2022: All-Tournament Team, Results, Photo Album and Video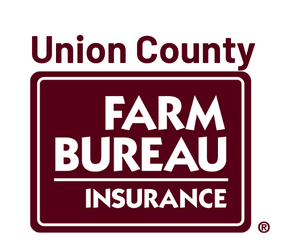 The 2022 Union County Softball Tournament was held Friday March 25th and Saturday March 26th at East Union. Below are the highlights from the Tournament.
Results:
Game One:
Myrtle 5, West Union 0- Kinzie Waits, Kinsley Gordon, Emma Mayer and Lily Jeter deliver RBI as Lady Hawks get shutout win.
Game Two:
East Union 11, New Albany 1- Lady Urchins score 7 runs in the 2nd inning to claim the W. Adison Russell leads with three doubles at the plate.
Game Three:
Ingomar 8, Myrtle 5- Lady Falcons score 8 runs in the top of 4th led by a Katie Beth Hall double and an inside the park grand slam.


Game Four:
East Union 10, West Union 0- EU scores 8 in the bottom of the 2nd. Lucy Cochran leads at the plate with 3 RBI, including a 2-run HR. Josie Mae Bell gets win in the circle.
Game Five:
New Albany 9, Ingomar 4- Avery Hall leads New Albany with a pair of hits. Lady Bulldogs steal 21 bases in the contest.
Game Six:
Myrtle 7, New Albany 6- NA jumped out to a 4-0 1st inning lead but Myrtle got walk off hit from Cora Kelly to win in bottom of 7th.
Game Seven:
Ingomar 6, West Union 5- Katie Beth Hall launches 2 run homer to lead at plate and Lady Falcons get out of bases loaded jam to preserve the win.
Union County Tournament: heads up play to get the force out at home. Ingomar leads West Union 6-5 after 4 innings. pic.twitter.com/KUditxWCBw

— Union County Sports (@UnionSportsMS) March 26, 2022
Game Eight:
East Union 7, Myrtle 1- Jorja Roberson launches a 3-run walk off homer to end the game.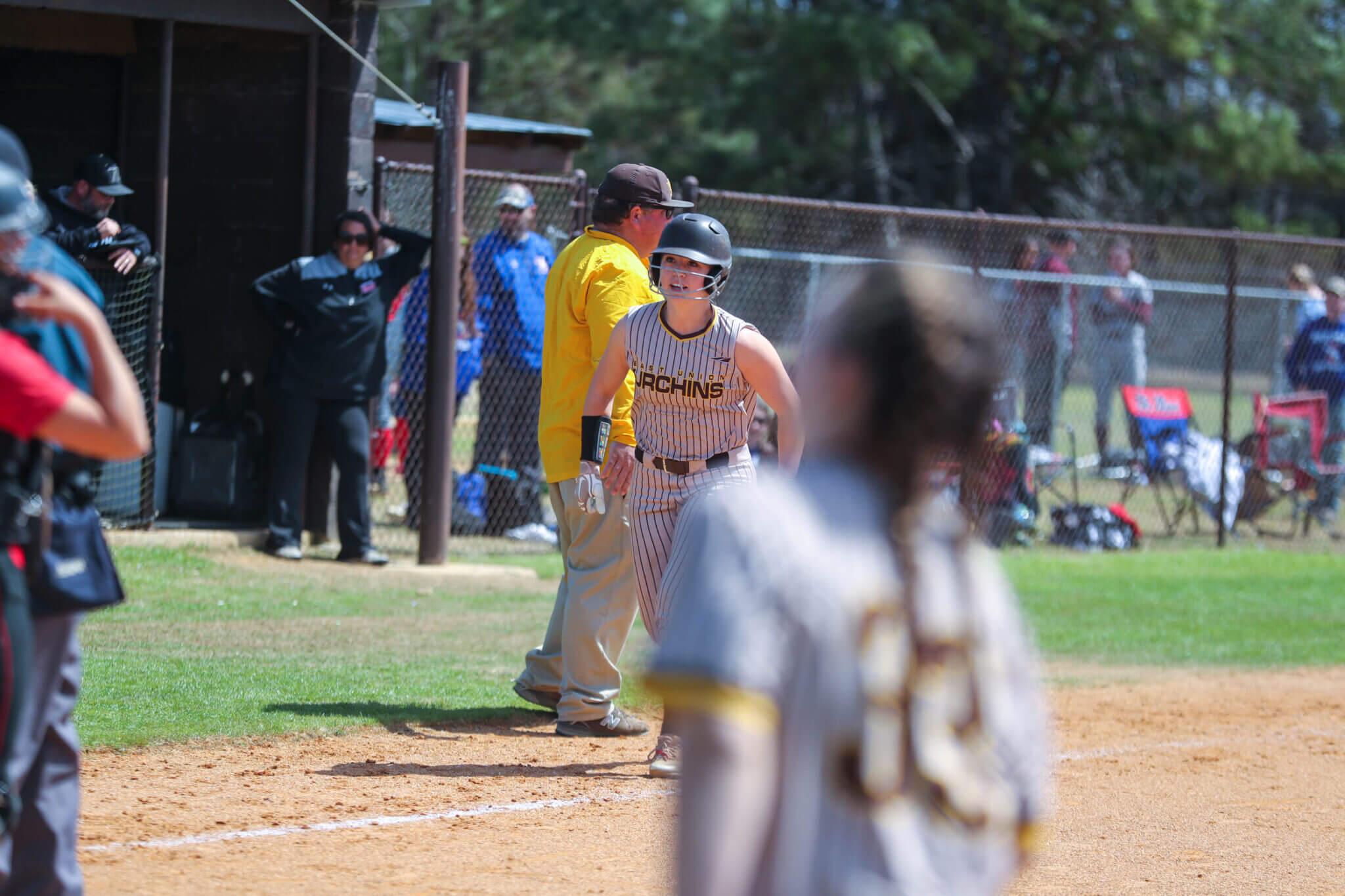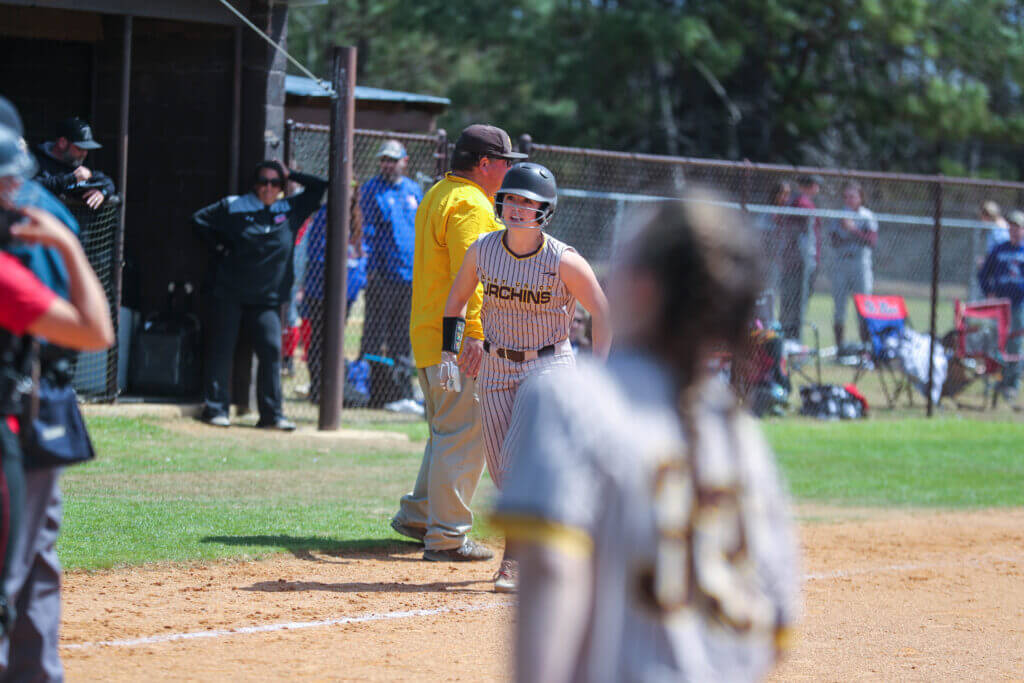 Game Nine:
New Albany 5, West Union 4- New Albany score 5 runs in the bottom of the 5th to take the win. Abby Keller ends game on 2-RBI walk off double.
Game Ten:
The defacto championship game with the winner being crowned the UCT Champion. East Union got on the board first after Adison Russell tripled and was scored by Jorja Roberson in the bottom of the first. East Union got RBI by Dakota Hines, Addison Clayton and Lucy Cochran in the bottom of the second. The Lady Urchins got a triple from Katie Sherwood to lead off the bottom of the fourth and plated 6 runs in the inning. Cochran struck out six in four innings of work and gave way to Josie Bell to close out the game as the Lady Urchins won the game and the tournament title with a 10-0 victory.
Union County Sports on Twitter: "East Union wins Union County Tournament https://t.co/IwvbGjO0bN" / Twitter
East Union wins Union County Tournament pic.twitter.com/IwvbGjO0bN

— Union County Sports (@UnionSportsMS) March 26, 2022
CHECK OUT THE COMPLETE PHOTO ALBUM BELOW:
UNION COUNTY SPORTS ALL TOURNAMENT TEAM
Our 2022 Union County Sports All-Tournament Team. These are based on stats in the UCT only and chosen by Mississippi Sports Group reporters.
Tournament MVP:
Jorja Roberson, East Union. The Lady Urchin center fielder went 8-11 with 7 runs, 5 RBI, 5 stolen bases, a walk-off homer and the defensive play of the game on a hard hit ball to center.
All Tournament Team:
Adison Russell- East Union
Lucy Cochran- East Union
Mia Hutcheson- East Union
Katie Beth Hall- Ingomar
Kaylee Crawford-Ingomar
Kinsley Gordon- Myrtle
Caylie Streich-Myrtle
Sammi Jo Doyle- New Albany
Abby Keller- New Albany
Zoey Wright- West Union
Emma Callicutt- West Union
Honorable Mention
Carrie Wilkinson, Josie Mae Bell- East Union
Emma Mayer- Myrtle
Lily Jeter- Myrtle
Macie Phifer-Ingomar
Avery Hall- New Albany
Addison Collum- West Union