West Union makes plays late to come away with win over Alcorn Central at Biggersville Lady Classic
West Union made plays on the offensive and defensive end late and hit all six of their free throw attempts in the fourth quarter to pick up a win over Alcorn Central in the opening game of the Biggersville Lady Classic on Saturday.
The Lady Eagles and Lady Bears were locked in a back and forth battle but West Union made the necessary plays to pull out the 43-42 victory.
Anna Carwyle scored 6 of her 10 points in the first quarter to help the Lady Eagles keep pace with Central. Carwyle was named the player of the game for her efforts.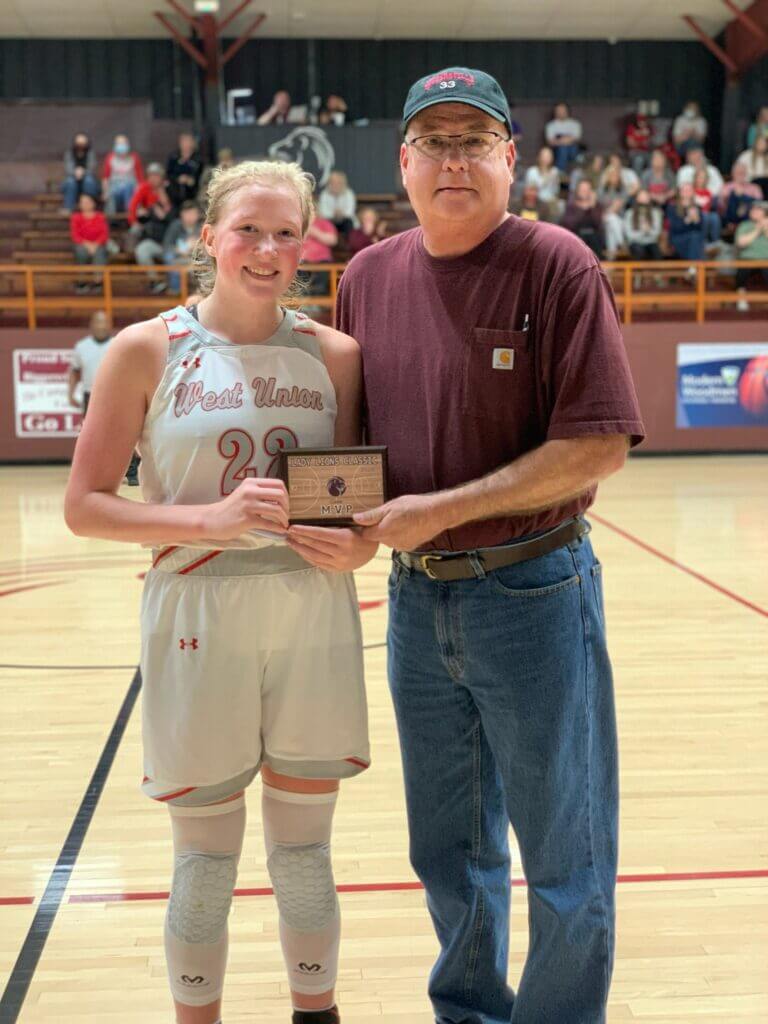 The game was never seperated by more than 6 points and came down to the finals seconds to determine a winner.
With West Union trailing by two points, Ella Taylor was fouled and hit a pair of free throws to give the Lady Eagles a 41-40 lead with just 23 seconds to play. On the ensuing possession for Alcorn Central, Ella Mask hit a driving layup to give them Lady Bears a 42-41 lead but Mask then fouled Mary Greer who sank a pair of free throws for the win.
More pictures from Saturday will be on the Union County Sports facebook page and on Instagram (SportsMississippi)