Rett Johnson is the October 2021 Union County Sports Player of the Month presented by Union County Farm Bureau
Four team wins. 11 touchdowns through the air and a pair of touchdowns on the ground.
Rett Johnson had the numbers. And in the biggest game of the month, Johnson kicked extra points and had a pick six to claim the district crown.
The multi sport standout from East Union is our Union County Sports player of the month presented by Union County Farm Bureau.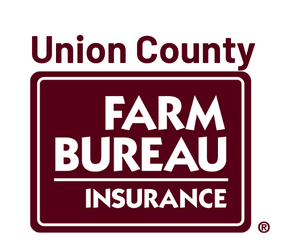 Johnson got the month started throwing 13/14 for 292 yards and 5 touchdowns against Belmont.
For the month, he completed 40/60 passes for 11 touchdowns. He added 179 yards rushing and a pair of scores while also playing defense and special teams for the Urchins.
Asked about his standout month, Johnson deflected back to his team.
"I just tried to do whatever it took to help us win."