Friday Basketball Results in Union County
It was another great night of basketball as multiple Union County programs were able to secure big wins as division play inches closer and closer. With that being said, below are results and recaps from all the action on Friday night.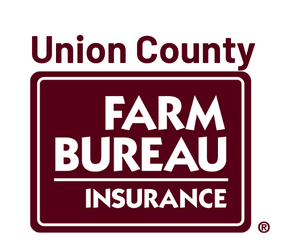 Thursday's results:
Myrtle 52, Hickory Flat 44 (G)
Hickory Flat 61, Myrtle 59 (B)
West Union 62, Ashland 21 (G)
West Union 75, Ashland 58 (B)
Friday's results:
Ingomar 67, Myrtle 44 (G)
The Lady Falcons continue to ride a wave of momentum after a big win at Blue Mountain on Tuesday by taking down rival Myrtle at home.
The first quarter was a back-and-forth affair with a one-point lead for Ingomar, but the second allowed the Lady Falcons to find a little bit of separation from a couple of big three-point shots from Cadie Jo Byrd to take a 33-21 lead into the halftime break.
From the third quarter on, it was all Ingomar as Macie Phifer asserted her dominance both scoring and on the boards, finishing with a double-double in the win while pacing all scorers with 30.
Byrd added 14 points while Anna Lauren Glasson tacked on 10.
Ingomar 105, Myrtle 61 (B)
The Falcons used an explosive offensive second-half to assert their dominance over the rival Hawks to complete a season-sweep while continuing their undefeated start.
Holding a 47-32 lead after the opening sixteen minutes, Ingomar outscored Myrtle in the second half 58-29 on their way to breaking the scoreboard at home.
Adin Johnson led the way with a double-double of 23 points, and Kyle Robertson backed him with 19 points. Breyden Bell also added 16.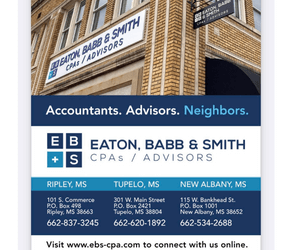 West Union 48, Pine Grove 45 (G)
Despite playing in a tough enviroment, the Lady Eagles overcame a halftime deficit to win a Friday night thriller on the road.
West Union led after the first eight minutes 15-7 off of eight points from Anna Carwyle in the opening frame.
However, the Lady Panthers fired right back with a 19-6 second quarter run led by seven points from both Ellie Fryar and Lana Rowland to take a 26-21 halftime lead.
The Lady Eagles fired back again with a run in the third to take the lead, but Pine Grove came right back in the fourth to knot it up late.
However, it would be Ella Kate Taylor, playing on a torn ACL, who would be the hero of the contest with six of West Union's eight fourth-quarter points, including four free throws late to ice the game, to help the Lady Eagles survive on the road.
Fryar led all scorers with 20 points while Carwyle paced West Union with 17 points on three three-pointers.
Pine Grove 64, West Union 50 (B)
The Panthers defended home court on Friday thanks to great defense and a fiery crowd that sent the Eagles home with only their second loss of the season.
Pine Grove got out to a 19-7 lead at the end of the first quarter on nine points from Carson Rowland.
West Union attempted to get back into the ballgame in the second with a 19-13 advantage to cut the halftime deficit to six at 32-26.
However, the Panthers simply found high efficiency scoring at home as they outscored the Eagles in the final two quarters to keep the distance built and secure the 14-point victory.
Rowland and Jack Hudson led the Panthers and all scorers with 20 points each. Cole Willard paced West Union with 16 points while Greer Manning added 12.