Eagles Flying High to Begin Season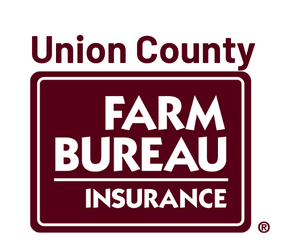 If you experience excitement or jubilee on the west side of Union County on Thursday night, it is probably not late homecoming festivities or family Christmas activities.
Rather, it might just be celebration for West Union's best men's basketball start in 15 years.
With their 75-58 victory on Homecoming night against Ashland, the Eagles moved to 11-1 on the year, which is the best start to a season since 2006-07 when they started 10-0.
While that team was mainly driven by dynamic scorer John Sexton, the 2021 has multiple guys who can light up the stat sheet on any given night.
In their last four victories, Cole Willard, Daniel Conlee, Greer Manning, and Jon Grey Morrisson have all led one game in scoring.
They can run the fast-break, shoot it from outside, battle in the post, and force turnovers on the defensive end at a high rate.
For first-year men's head coach J.C. Hayles, the start is just what he thought this team had the potential to do.
"It's been a great start, and I'm happy for our guys. We look to keep it going," said Hayles.
West Union bolted out to a 6-0 start with wins over programs such as Alcorn Central, Myrtle, North Pontotoc, and Blue Mountain.
The lone blemish on their record? A 65-48 road loss to rival New Albany.
Despite the excellent start, Hayles says that the one loss still eats at him and hopes it is the same for his squad.
"How did we lose that game? And let's make sure that never happens again," said Hayles.
For now, the Eagles will have to look to a possible Union County Tournament matchup for an opportunity for revenge. However, there are much bigger opportunities for West Union in front of them.
A Union County Tournament championship. Then, maybe a division championship. A home playoff game. And then, who knows what can happen in February?
To attain these goals, the Eagles just have to keep on winning. So far, that has been the norm rather than the exception in 2021.
With a young squad that only features one senior, there is no telling how high the Eagles can fly.