Recap of Tuesday's Union County Basketball Games
Tuesday provided a feeling of "rivalry night" across Union County as two matchups took place between schools located in the county. Alongside those two matchups, Ingomar traveled to Blue Mountain for what was one of the most anticipated women's contests of the season so far in the area. Below, you can find game results for all the action.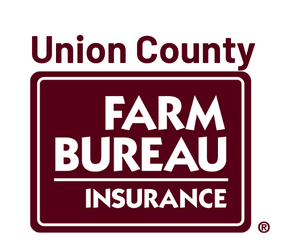 Ingomar 48, Blue Mountain 42 (G)
The highly-anticipated matchup lived up to its billing as the Lady Falcons went on the road to hand Blue Mountain their first loss of the season.
Ingomar started slow by allowing an 8-2 run in the opening frame; however, they fired right back with a 12-1 run of their own to take a 14-9 lead at the end of one.
The game continued to provide back-and-forth action the rest of the way, but the Lady Falcons used a 15-10 fourth quarter advantage to scrape out the six-point win.
Macie Phifer led the way with 24 points and 10 rebounds while Cadie Jo Byrd added seven, including a crucial three-point bucket late in the fourth.
Ingomar 73, Blue Mountain 47 (B)
The Falcons struggled through the first sixteen minutes, which led to a 24-18 halftime deficit.
However, a second-half offensive explosion saw 55 points scored that allowed Ingomar cruise to a road victory and continue their undefeated start at 10-0.
D.J. Beard led the way with 20 points. Adin Johnson added 16 while Kyle Robertson and Breyden Bell tacked on 14 points each.
New Albany 49, Myrtle 46 (G)
A furious run by the Lady Hawks in the fourth fell up just short as the Lady Bulldogs were able to defend home court with a nail-biter three-point victory.
New Albany controlled much of the game through three quarters; however, leading scorer Hannah Finley was lost for the game late in the third after fouling out.
The slight surge of momentum led to Myrtle going on a 12-0 run late in the fourth to cut the deficit to two at 46-44.
However, it was too little, too late as the Lady Bulldogs just held on at home.
Kinsley Gordon led the Lady Hawks and all scorers with 29. Madison McDonald was out front for New Albany with 20 points.
New Albany 107, Myrtle 69 (B)
The Bulldogs used seven three-pointers in the opening quarter to take control early as they went on to break the scoreboard against their county rival.
Chris Carter led all scorers with 37 and was backed by Kam Carter at 32.
Myrtle was led offensively by Jaden Taylor with 19 while Will Greer added 18.
West Union 45, East Union 33 (G)
The Lady Urchins scraped together a furious third-quarter rally after trailing at halftime 26-18.
However, Ella Kate Taylor flipped all the momentum with a critical three-point shot at the buzzer to take a double-digit lead into the fourth.
From there, the Lady Eagles simply drained the clock on offense to hold on to the 12-point win at home.
Anna Carwyle led all scorers with 15 while Zoey Wright added 12 for West Union.
East Union's offense came from Mia Hutcheson with 11 points, and Peyton Wildman tacked on nine.
West Union 72, East Union 39 (B)
The Urchins battled hard through the opening sixteen minutes to only trail by three at halftime 26-23.
However, efficient fast-break offense and forcing turnovers allowed the Eagles to go on a 21-9 run in the third quarter that propelled them to a home victory and a 10-1 record to begin the season.
Daniel Conlee led the way with 24 points while Cole Willard added 17.
Caleb Johnson led East Union with 11 points, and Collin Stephens scored 10.