Myrtle advances past TCPS in 1A playoffs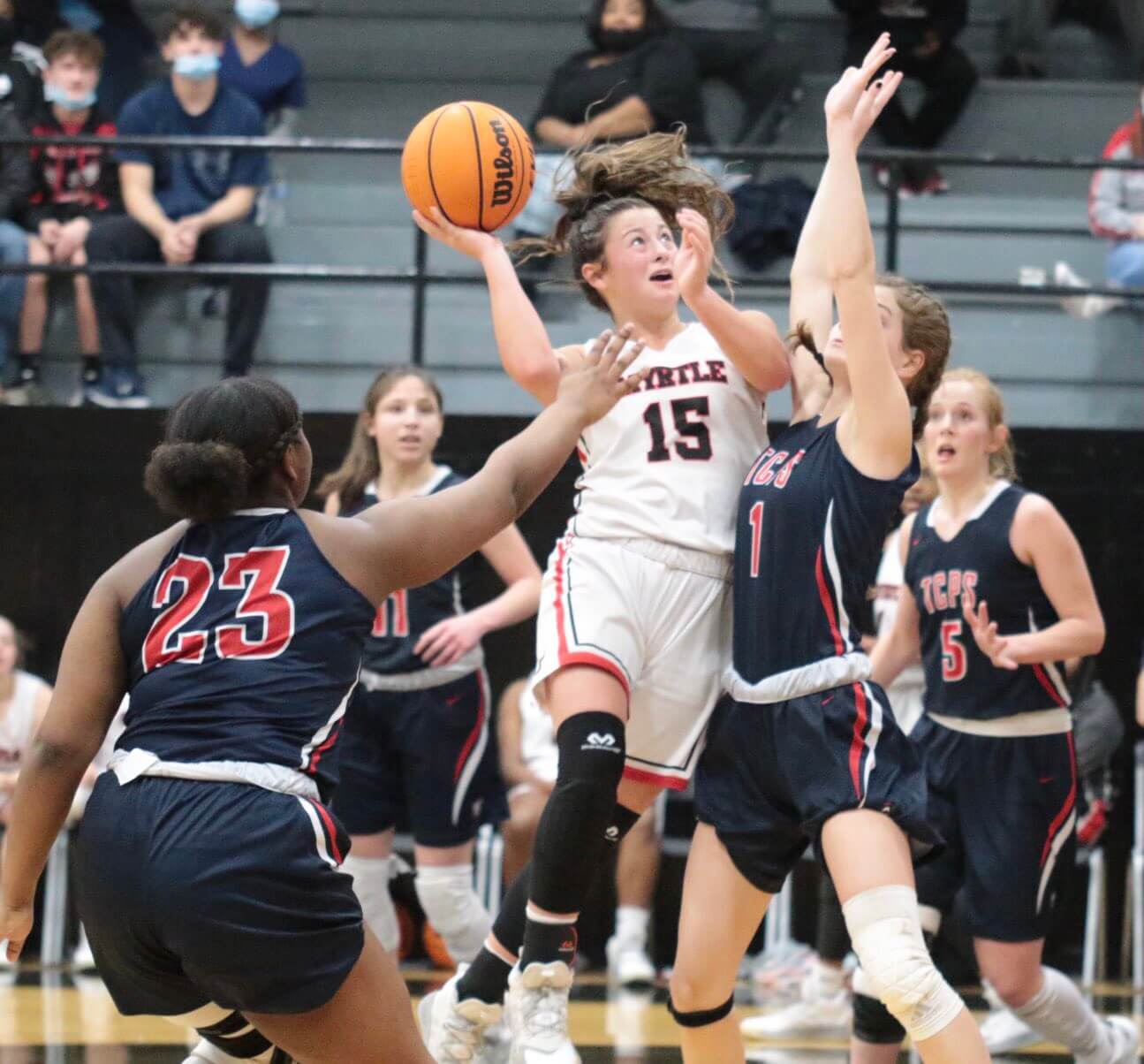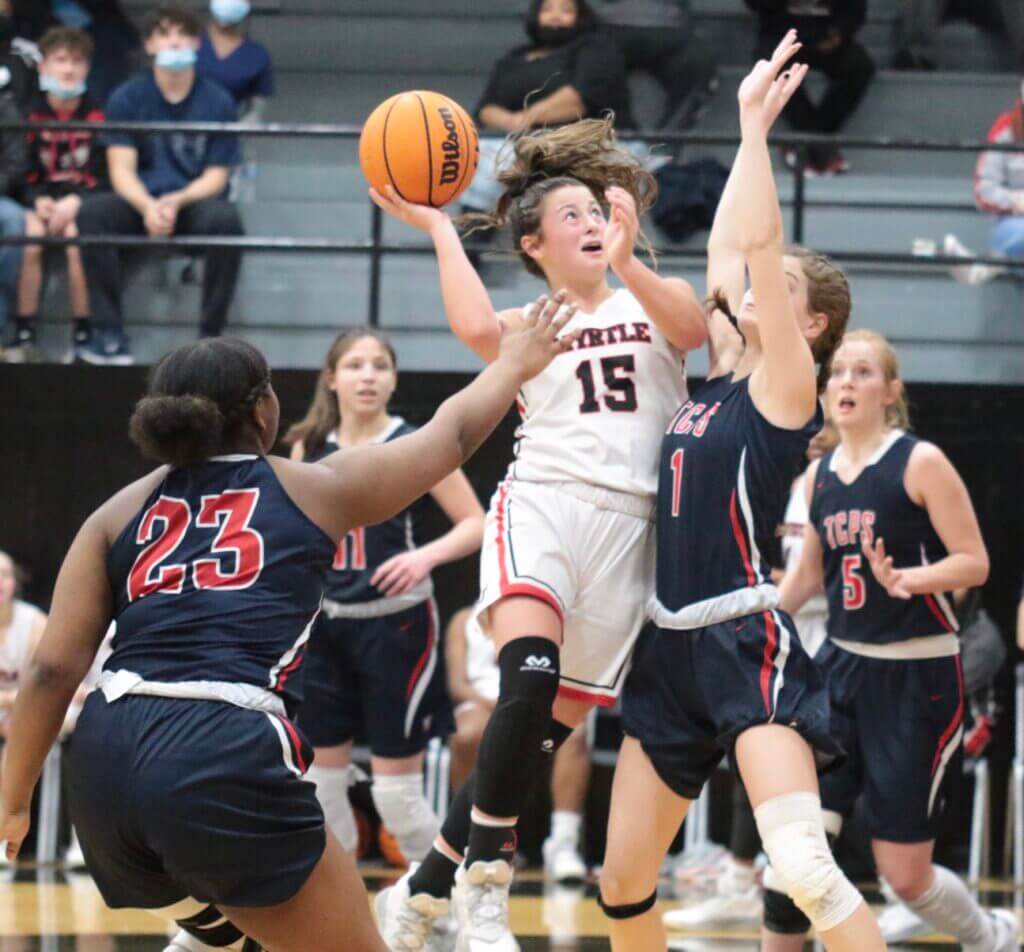 Myrtle built a big lead through three quarters and overcame some struggles at the free throw line in the final frame to advance past TCPS 47-42 in the opening round of the 1A playoffs on Monday night.
The Lady Hawks took the best shot that Tupelo Christian had in the fourth quarter and came away on top despite going just 5-12 at the free throw line in the fourth quarter. Thankfully Myrtle had built a 30-23 advantage through three quarters that gave them a cushion to withstand the comeback attempt of the Lady Eagles.
Myrtle led 37-26 halfway through the fourth quarter on a Lexi Hutcheson three-point basket that was followed by a Raykiah Strickland bucket.
TCPS clawed back in the contest after capitalizing on multiple Myrtle turnovers in the final frame. Anna Mae Ramsey poured in 12 points in the fourth quarter, including a pair of baskets inside the two minute mark that pulled TCPS to within a point, but the Lady Hawks kept battling back to secure the victory.
Kinsley Gordon led the Lady Hawks with 20 points. Strickland added 13.
Ramsey led TCPS with 16 while Millie Speed contributed 9.
Myrtle moves on to the second round with a 16-8 record. They will face Jumpertown at home on Wednesday.
TCPS ends their season at 17-12.