East Union girls get last second upset victory over Baldwyn to advance to 2A playoffs
The East Union Lady Urchins came in to their opening round region contest as the 6 seed, typically far outside of hope for a spot in the playoff picture.
Thankfully for East Union, games are not decided based on rankings and must be played until the final whistle.
The Lady Urchins did just that, getting a come from behind victory on a last second bucket by Carrie Wilkinson and a stop at the buzzer to come away with a 32-31 win over Balwyn. The victory set them up with at least three more games in their season.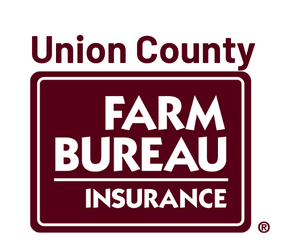 The game was a low scoring affair from the start, with East Union taking a 6-3 lead after one quarter and the halftime score was just 10-9 in favor of Baldwyn. The third quarter saw an uptick in scoring but the Lady Urchins trailed 21-14 headed to the final frame.
With their season on the line, the Lady Urchins answerd.
East Union pulled even midway through the quarter and took the lead for the first time since the first quarter on a driving Peyton Wildman layup to make the score 28-27.
The final two minutes were a back and forth affair, with the lead changing 5 times in that span.
In the final 30 seconds, the intensity really was turned up.
Baldwyn drove the length of the court and Kinya Anderson hit a corner three pointer to give the Lady Bearcats a 31-30 lead with just 16 seconds to play. With no timeouts, the Lady Urchins got the ball in to the hands of senior playmaker Jorja Roberson who caught Baldwyn out of position and found a streaking Carrie Wilkinson wide open for what turned out to be the game winning points.
Wilkinson and Wildman led with 7 points each while Roberson and Mia Hutcheson scored 6 apiece.
The Lady Urchins move on to take on New Site on Thursday at Baldwyn.