West Union and Ingomar boys and girls to meet for Region Title
Union County saw a successful evening in 1A as the West Union Eagles and Ingomar Falcons swept their two contests to secure Region 2-1A Championship appearances against their county rival.
West Union 44, TCPS 27 (G)
West Union took an early 11-4 run and used a second quarter 10-2 run to build a lead they would not relinquish in the 17-point victory.
The Lady Eagles outscored Tupelo Christian in every quarter with stifling defense and opportunistic offense to take control of the game.
Laina Corder led the way with 13 points while Emma Callicutt added 12 as well.
West Union clinched a first-round playoff game with the victory while moving on to the championship game.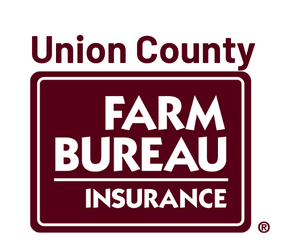 West Union 55, Tremont 50 in OT (B)
Despite a strong start from the opposing Eagles, West Union mounted a comeback to take the lead and eventually outlast Tremont in overtime.
The hometown Eagles used an 8-0 run in the second quarter along with three buzzer-beaters to hold a consistent lead through most of the contest.
However, Tremont put together an 11-5 run late in the fourth that included three and-ones to tie the game up with under 30 seconds remaining to send the game to the extra period.
In overtime, West Union survived on clutch free-throws, most notably from Cole Willard, to secure a home playoff game and spot in the division championship.
Willard led the Eagles scoring with 15 points, and Daniel Conlee backed him with 14.
Ingomar 49, Smithville 31 (G)
Both teams struggled to find rhythm early, but Macie Phifer led the charge in the Lady Falcons knocking off Smithville to advance to tomorrow's final.
Phifer led all scorers with 20 points, and Lindsey Dillard added a much-needed seven points on two three-pointers.
The Lady Seminoles got a great offensive effort from Orlandria Smith who had 19, but Smithville lacked other scorers as only three other players log scoring for the visiting squad.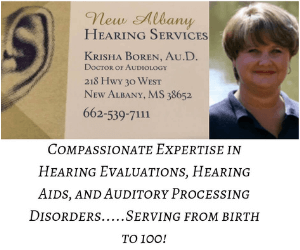 Ingomar now moves to play West Union in Friday's 2-1A Championship game, which is slated for a 7:00 p.m. tip-off.
Ingomar 73, TCPS 46 (B)
In a game that Tupelo Christian led after the first quarter 18-16, the Falcons responded emphatically with a 21-10 second that paved the way for a 27-point win.
The Eagles received a great effort from Jon Paul Yates who had 23 on the game and 17 in the first half, but foul trouble reared its ugly head as key contributors Layth Holiday and Jaden Warren were consistently attacked by the Ingomar offense to take advantage of their hindered defense.
The Falcons saw a team-wide offensive effort in the victory with eight different players scoring and Kyle Roberson (14), Joseph Petty (13), Breyden Bell (12), Brayden Tillery (12) all reaching double figures.
With the victory, Ingomar will face West Union at home in Friday's nightcap for the #1 seed in Region 2-1A, which is approximately scheduled for tip-off at 8:30 p.m.